Another month, another wrap-up post! I finally started my new job last week, so a lot of book related stuff has been put on hold, including this post – which is why I'm a week late!
I read 6 books this month, and they were all for the Halloween Readathon I mention at the bottom. Reviews for all of them are in the posts section!
eBooks:
The Girl On The Train ✓
Say Her Name ✓
Anna Dressed In Blood ✓
Flotsam & Jetsam ✓
Paperbacks:
The Grownup ✓
Three Dark Crowns (borrowed from library)
ARCS
Storm Watcher by Maria V. nyder
Heartless by Marissa Meyer
Under Rose-Tainted Skies by Louise Gornall
I'll Be Home For Christmas Anthology
○ Last month I started Breaking Bad with my boyfriend, and we're now halfway through season 4, which means we're almost done! It's taking so long because we always watch it together, though we just started watching it separately, but at the same time – which is kinda cute, kinda lame. 😛
○ I watched the whole first season (all that's available on UK Netflix right now) of the US version of the French TV show, The Returned. I loved it though I thought the end of the series was disappointing. I really want to watch the next season, but I'm not sure when or where to find it!
○ The Amanda Knox documentary on Netflix. I love documentaries, but I haven't watched any since I left college. It wasn't very set in what it was trying to achieve (in terms of bias), but it was interesting, especially since I don't remember it actually happening!
○ Right at the beginning of the month I watched Bridget Jones Baby with my mum. It was hilarious – definitely one of my favourite films of the year.
○ I saw The Girl On The Train straight after reading the book. It didn't compare, but it was still enjoyable, especially if you haven't read the book. Emily Blunt was amazing!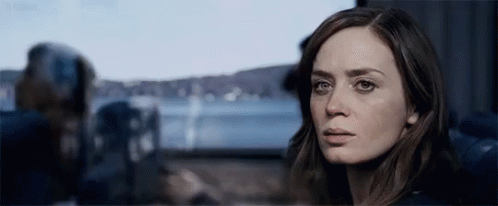 ○ I watched my first ever horror film in the cinema – Ouija: Origin of Evil. It wasn't that scary, but I enjoyed seeing Parker Mack in something other than Faking It.
○ I watched a lot of cinema this month – I also saw Keeping Up With The Jones's. I got an unlimited cinema card this month, which is why I went. I probably wouldn't have paid to see it, but if you ever catch it on TV, it's quite funny!
Most importantly, I finally started my new job, and it's exhausting. I'm working more than I used to and with my Chronic Fatigue, it's really taking it out of me. I don't have much time to read at the moment while I'm adjusting to it.
I learnt to parallel park! 😛
I started using my Twitter a lot more!
I finally put my first bookcase up! I decorated it with lights, tsum tsum's and a few Pop Vinyls. I have pictures heeeere! 🙂
Honestly, that's about it. This is the most boring wrap-up post ever.
Link me to your October wrap-up's! Have a great November! 🙂