Top Ten Tuesday is a weekly feature meme hosted at The Broke and Bookish where you choose your top 10 favourite books based on a theme.
This week's theme is Top Ten Favourite books that have been recommended to me! 
Most of my recommendations have been from friends who read, Goodreads, or simply taking recs from other people's posts and reviews. I don't really remember most of them, as that's more difficult to pinpoint. So I'm only going to choose five books – sorry! 
1. Rosebush
This book was only recommended to me by Goodreads, but I picked it up a few years back and really really enjoyed it. It was one of the books that actually got me hooked on the Goodreads recommendation section – and also one of the first crime/mystery YA books that I read. I remember being really gripped while reading this.
2. Lament
In my form back at school, there was this one girl in the year above who read all the same books as me. Being older she'd read a few more, and she loved Maggie Stiefvater. I'd already read the Shiver series but not this. I loved those books and trusted her recommendation, so picked up this series!
3. Finding Sky
The same friend also lent me this book. I read it on holiday, I think. I bought the second book but I don't think I ever read it. 😦
4. The Truth About Forever
I was indirectly recommended this one. I wasn't blogging back then so unfortunately I know who posted it, but I read a post about how you should read at least one Sarah Dessen book in your book-life. I've read tons now, but this was the first one I ever picked up. I remember being so close to finishing it when I was suppose to be going to dinner for my brother's birthday, so I read I finished it on the 5 minute journey to the restaurant!
5. The Unbecoming of Mara Dyer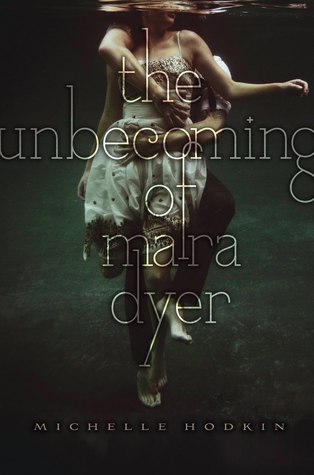 One of my old friends absolutely loved this series, so obviously I had to read it too! I didn't enjoy it as much as she did but it was still a good book, and I thought it was super original. While I can't remember every detail of it anymore, I liked it at the time and I know people still rave about it.
My question of the week is – what book would you recommend to me? And have a look at my Goodreads if you want recommendations! 🙂