Book Traveling Thursdays is a weekly feature meme hosted by Catia @The Girl Who Read Too Much and Danielle @Danielle's Book Blog! The purpose is to find book covers from around the world and choose your favourites. The list of themes is on Goodreads!
This week is the book that got me into reading!
This is a strange topic for me. Technically, the books that got me into reading were the Rainbow Magic series (which has, like, a hundred books to it) by Daisy Meadows. They were everywhere in the UK and there's a list of all the books here. I remember being so happy one night, because I managed to start and finish a whole book before bed. Little did I realise they only had roughly 60 pages, included pictures and used font size 20. But little me was so proud!
Besides that book, I'm going to have to be really cliche and say Twilight. I was always into reading before Twilight, but never on the level that I am now!
Original Cover
This is the version that I have. It's the one available in most countries! It's a really nice cover to touch, too, as it's mostly matte black but the apple is nice and shiny. I like it a lot.
Favourite
I love the original cover, but this one is my absolute favourite. It's so pretty, and I bet it looks even better in person. I'm not sure why the girl is blonde, or why she looks like Rapunzel, but I just can't get over how gorgeous it is!
Least Favourite
#1 is Russian. I never would have picked it up if the UK cover had looked like this.
#2 is German. Very vampire-y. Not very Twilight-y.
#3 is Turkish and looks like a horror film. Honestly, they all look kind of horror-esque, not I'm-a-teenage-girl-looking-for-a-boyfriend. It just doesn't fit!
Other Covers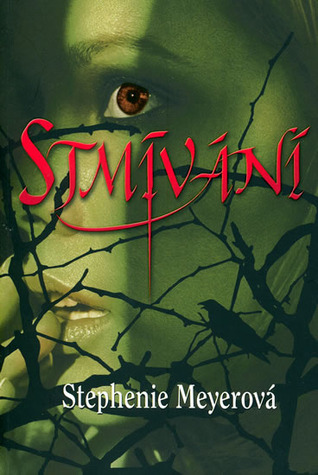 #1 is the movie cover, which is again, available in most countries. I always try to avoid the movie covers so I'm not too keen on this.
#2 is the 2010 UK edition. I'm not sure why they changed it…? 😛
#3 Although this Czech cover reminds me of werewolves, not vampires, it's not the worst cover in the world.
Being such a popular book, this has a lot of different covers. Which is your favourite? 🙂 Link me to your posts, too!