Book Traveling Thursdays is a weekly feature meme hosted by Catia @The Girl Who Read Too Muchand Danielle @Danielle's Book Blog! The purpose is to find book covers from around the world and choose your favourites. The list of themes is on Goodreads!
Saturday is Interntional Day of Friendship, so this week is based on a book with friendship that matters! 
Now, I've been trying through every Book Traveling Thursday not to write about my all time favourite book. It's difficult. It's like only ever buying your second favourite chocolate bar, even though you really want your favourite. But this week is about friendship, and the friendship in this series is my favourite friendship in the world, so I'm making an exception. So, behold… Poison Study by Maria V. Snyder!
Although friendship is big with everybody in this book, and is 98% of the glue that holds them all together, the two characters who's friendship I love the most is undeniably Ari and Janco's. They're practically brothers. If I could one day have that much fun with somebody, I'd be content forever.
Original Cover (UK/US)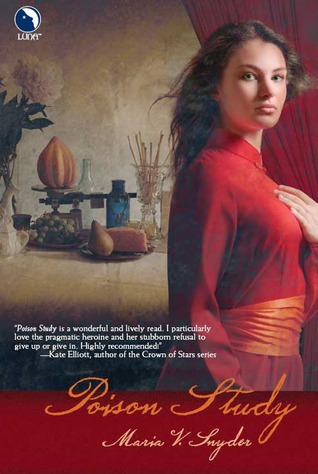 This was the earliest edition I could find – 2005. Personally, I don't like it much at all.
Favourite Covers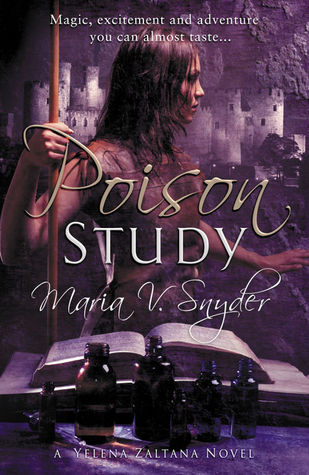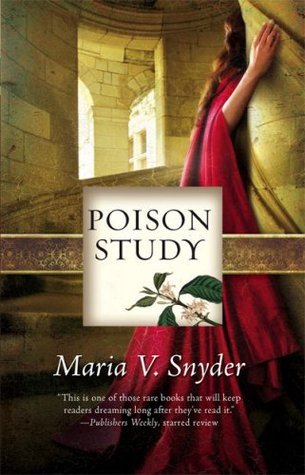 The first is the edition that I have, and from the UK. It's my absolute favourite. Probably because it's the one I have – but I also love the purple used, how the word "Poison" is raised slightly, and how the girl on the cover looks exactly how I imagine Yelena to be. The second one is, I believe, the American edition. I ordered the 4th and 5th books from America, and they are both in this style! It's my favourite font. However, I don't think the girl looks like Yelena at all – especially not in the first book.
The third cover, which is American,  just fits perfectly with how I see the Citadel in my mind and gives me that warm favourite-book feeling. 😛
Least Favourite Covers
#1 is Turkish, and I don't feel like it captures the feel of the book at all. #1 is French, and it just looks like a stock photo! Where's the meaning or feeling in it? 😦 (Although I will admit, the butterflies make me super happy. You'll know why if you've read the book!)
Other Covers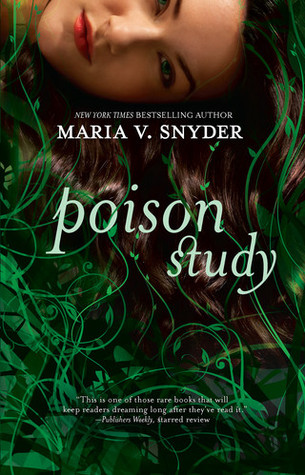 Maria has had her covers changed a lot by various publishers, and I believe that both of these are English and/or American (Goodreads isn't too helpful when it only says "English"). I like them both – I love the vines in the girl's hair on the second. But it doesn't look like Yelena, and I can't get past that. The first is pretty but simple, but I already had the books when those were released, so I never got them!
I could talk about these books for days, so if you've read them, lemme know! 😀 Which is your favourite cover?