Book Traveling Thursdays is a weekly feature meme hosted by Catia @The Girl Who Read Too Much and Danielle @ Danielle's Book Blog! The purpose is to find book covers from around the world and choose your favourites. The list of themes is on Goodreads!
This weeks theme is Eye Candy Cover (a book you bought purely based on the cover).
Honestly, it didn't take me long to find something for this. Unspurpsingly, there were tons! Covers are just so pretty, and I know they shouldn't determine the quality of a book, but sometimes it seems like they really do make a difference. It's just nicer to have a great cover! 🙂 So I chose the first one I came across on my Goodreads shelf, which was Solitaire by Alice Oseman. I'm not it's biggest fan – you can read my review of it here.
Original/My Country/Favourite (UK)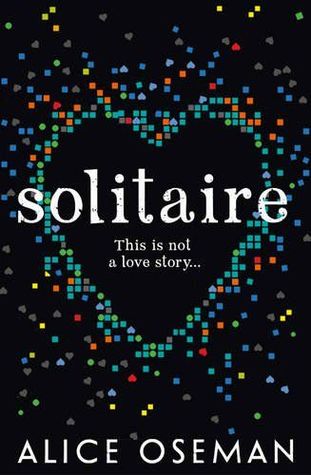 Least Favourite Covers (Italian & Polish)
What even are these? 😦
Other Covers
 German – This cover is actually really cute!
 French – Basic, but I would probably still pick this up in a bookstore just from the cover.
 Lithuanian – The lines say the word 'solitaire'! 😀
 American – I like the gem detailing of the author's name, but not so much the tagline at the top.
What's a book that you've bought just because of the cover? We've all done it!